Tuesday, January 25, 2005
Can't read the label from here...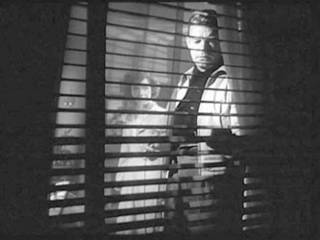 Posted by

MackMcCoy
at 7:23 PM
No comments:


From Under a Rock...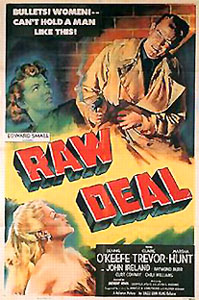 Posted by

MackMcCoy
at 7:00 PM
No comments:


title/artist/format/label/year
Set One: How Many Breaks in This Road?
Intro: Live It Up/James K. Nine/45/Federal/1972
1. Hard Times/Baby Huey & the Babysitters/LP/Curtom/1970
2. Unhooked Generation/Freda Payne/45/Invictus/1969
3. The Grunt/J.B.'s/LP/People/1972
4. Broken Wing/John Mayall/45/London/1967
5. Party Power/Junior Wells/45/Blue Rock/1968
6. I'm a Woman/Shocking Blue/45/Colossus/1970
* "Black Rodeo" Radio Spot
7. Engine Number Nine/Wilson Pickett/45/Atlantic/1970
8. School Boy Crush/AWB/45/Atlantic/1975
9. There's a Break In the Road/Betty Harris/LP/SSS/1970
BED: Get Out of My Life, Woman/Jimmy Smith/LP/Verve/1968
Set Two: Kiss You All Over
1. A Game Called Hurt/Jimmy Stokely & the Exiles/45/LTD/1965
2. Out of the Question/The Seeds/LP/GNP Crescendo/1967
3. Roxanne/Scrap Iron/45/Bazooka/19??
4. Sittin' and Thinkin'/Spencer Davis Group/LP/Wing/1965
5. And My Baby's Gone/Moody Blues/LP/London.Deram/1965.1975
6. Anna/Beatles/LP/Vee Jay/1963
BED: Hard Day's Night/Bar.Kays/CD/Volt/1967
Set Three: Reflections In a Cage of Snow
1. California Dreamin'/Bobby Womack/LP/Minit/1968
2. It Will Never Happen Again/Tim Hardin/LP/Verve/1966.1971
3. New Rainbow/Loretta Lynn/LP/Decca.Vocalion/1961.1968
* Alan Ladd & Doris Dowling, "The Blue Dahlia"
4. I Don't Want To Have To Wait/James & Bobby Purify/LP/Bell/1967
5. Kay/Billy Riley/LP/Sun International.Charly/1969.198?
6. Suspicious Minds/Dee Dee Warwick/45/Atco/1971
BED: You've Lost That Lovin' Feelin'/Phil Upchurch/LP/Blue Thumb/1973
Set Four: The Good, The Bad, and The Hurt
1. Love Is Wonderful/Jimmy Norman featuring the O'Jays/45/Little Star/1963
2. Theme from "A Fisful of Dollars"/Ennio Morricone/CD/1964
3. The Storm Is Over/The O'Jays/45/Imperial/1963
4. Never My Love/Gloria Lynne/45/Mercury/1972
5. Love Is All Right/Cliff Nobles/45/Phil.La.of.Soul/1968
* Dennis Keefe & Marsha Hunt, "Raw Deal"
6. One Hurt/Eugene Evans/CD/Hollywood.Kent/1967.2001
BED: Breezin'/Sammy Gordon & the Hiphuggers/45/Archives/1972
Set Five: We Gotta Chicken In the Barn
1. They Go Out and Get It/Aesop's Fables/45/Cadet Concept/1969
2. Whole Lotta Shakin' In My Heart/The Miracles/45/Tamla/1966
3. Bring a Little Lovin'/Los Bravos/45/Parrot/1967
4. Ain't Got Time/Lindel Hill/45/Bright Star/196?
BED: Nubian Lady/Yusef Lateef/45/Atlantic/1972
...dang snowfall made me 12 minutes late, so there's an entire set missing...oh well, things went well anyway, I was feelin' mellow and loved playing the Loretta Lynn more than anything...more Country and Western on Lost & Found!!! 45's are taking the show over, as they have already taken over my life...
Posted by

MackMcCoy
at 6:08 PM
No comments:


Wednesday, January 12, 2005
Tuesday, January 11, 2005
title/artist/format/label/year
Set One: Wah Wah Wah Wah Means I Love You
Intro: Bootleg/Booker T & the MG's/CD/Stax/1965
1. Here Comes the Night/Rare Earth/45/Rare Earth/1970
2. Why/Central Nervous System/LP/Music Factory/1968
3. Send Your Mind/Van Morrison/LP/Bang/1967
4. Hogin' Machine/Les Baxter/LP/Sidewalk/1969
5. See and Don't See/Marie Queen Lyons/CD/De-Luxe-Ace/1972-2000
6. Woman to Woman/Joe Cocker/45/A&M/1972
7. The Girls From Texas/Jimmy Lewis/LP/Minit-Stateside/1967-1988
8. It's Too Late/Otis Redding/LP/Volt/1965
BED: Lullaby of the Leaves/Mickey Baker/LP/Atlantic/1959
Set Two: Shakin' With Duck-A-Bo!
1. Shakin' Time/Candy & the Kisses/45/Cameo/1965
2. I Count the Tears/The Drifters/LP/Atlantic/1960-1968
*Bogart and cabbie, "Dark Passage"
3. We Are Just Friends/Earl King/LP/Imperial/1962
4. Who Will It Be Tomorrow/William Bell/CD/Stax/1964
5. You Upset My Soul/Maxine Brown/45/Wand/1964
6. Anna (Go To Him)/Arthur Alexander/CD/Dot/1962
BED: Witchita Lineman/Dee Felice Trio/LP/Bethlehem/1970
Set Three: Simple Skirt with Pockets
1. It Seems To Me/The Gestures/45/Soma/1964
2. Can It Be/Beau Brummels/LP/Autumn/1965
3. 99th Floor/Moving Sidewalks/LP/Wand/1967 (Pebbles V2)
*Jack Kerouac, excerpt from "The San Francisco Scene"
4. Who Knows/Nightcrawlers/LP/Kapp/1966
5. That's the Way It Is/The Del-Vettes/LP/Dunwich-Voxx/1966-1990
BED: The Killer/Lalo Schifrin/LP/MGM/1966
Set Four: Submit With Honor to a Duel
1. I Wanna Be Your Man/Bobby Moore & His Rhythm Aces/45/Checker/1968
2. Have a Little Mercy/Jean Wells/45/Calla/1967
3. Mercy, Mercy, Mercy/Willie Mitchell/45/Hi/1968
4. I Am Searching (For My Baby)/Lou Lawton/45/Capitol/1966
5. Find Yourself Someone To Love/Larry Williams & Johnny Watson/45/Okeh/1968
* quote from Liquid Swordz
6. As Long As I've Got You/Charmels/CD/Stax/1967
BED: Eleanor Rigby/Nite-Liters/LP/RCA/1970
Set Five: Zelda Plum Ugly!
1. Faces/T.C. Atlantic/LP/Turtle-EVA/1967-198?
2. She Says Good Morning/Pretty Things/LP/Rare Earth/1968
*Bogart & Agnes Moorehead, "Dark Passage"
3. American Ruse/MC5/CD/Atlantic/1970
4. Just One Time/Juicy Lucy/LP/Atco/1970
BED: Strange Days/Brass Monkey/LP/Rare Earth/1971
Set Six: Stroker Ace
1. 2,000 Light Years From Home/Rolling Stones/45/London/1967
2. I Feel Like This/Joe Quarterman & Free Soul/45/GSF/1973
3. It Keeps On Raining/Gwen McCrae/45/Cat/1975
4. Diff'rent Strokes for Diff'rent Folks/Alvin Cash/45/Mar-V-Lus/1967
5. Different Strokes/Syl Johnson/45/Twilight/1967
BED: Soultrain Pt. 1/RamRods/45/Rampage/1972?
...lots o' scratchy 45's today, and don't I just love it..."not-so-secret theme" of the day: Wu Tang Clan Breaks!! Thanks to Ms. S. Annie for the inspiration, and to Reid for all those oh-so-scratchy 50-cent 45's I played...
Posted by

MackMcCoy
at 8:50 PM
No comments: