DOUBLE UPDATE! 11/20 show also added below!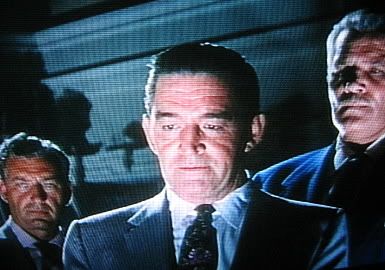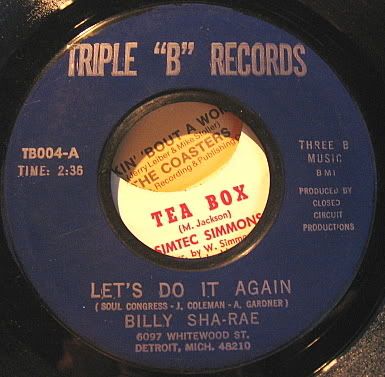 Chisler or Operator?
We're back and the jet engine in my guts is roaring, ready to set forth a sonic boom the likes of which you ain't heard yet. We leave no stone unturned and no turn unstoned today, crossing the country and the oceans to bring the finest in funk, rock, pop, folk and all manner of psychedelia and soul.


Sound like your bag? Then Klick on the Kontroversial Kinks below to get the show started! And Karefully Kruise the playlist further down for all those disKographical details you so strongly desire!
Click on Image Above to Listen to the Show!



Playlist for Lost & Found, 12/04/06

title/artist/format/label/year

Set One: I use a word that don't mean nothin'

Intro: Psychotic Reaction/Senor Soul/LP/Double Shot/1968
1. Bad News/5 Stairsteps & Cubie/45/Buddah/1969
2. Half-Way Lovin'/Buddy Conner/CD/Early Bird/196?
3. Talkin' Bout a Woman/Coasters/45/King/1972
4. Humpty Dump/Vibrettes/CD/Lujon/1973?
5. There Goes a Girl/Little Johnny Truitt/45/Abet/1966
6. Tea Box/Simtec Simmons/45/Maurci/1968
7. Let's Do It Again/Billy Sha-Rae/45/Triple B/1971?
8. Up Grade/New Life/45/Epic/1968
9. 100 or Two/Springfield Rifle/LP/Burdette/1967
10.You and Love are the Same/Grass Roots/LP/ABC Dunhill/1968
11.Strange Young Girls/Mamas & Papas/LP/ABC Dunhill/1966
12.Headin' for the Texas Border/Flamin' Groovies/LP/Kama Sutra/1970
13.Hang Onto a Dream/Gandalf/LP/Capitol/1969
BED: Country Soul/J.J. Johnson - Man and Boy OST/LP/Sussex/1971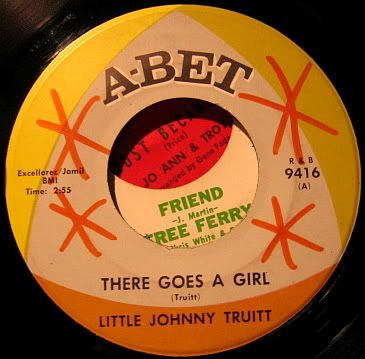 Set Two: rock salt & nails
1. Your Sweet Love/Lee Hazlewood/LP/MGM/1966
2. My Sweet Love Ain't Around/Steve Young/LP/A&M/1969
3. Nathan La Franeer/Noel Harrison/LP/Reprise/1969
4. Woodstock/Godfrey Cambridge/LP/Atlantic/1972
5. Reno, Nevada/Richard & Mimi Farina/LP/Vanguard/1965
6. You Must Have/Emmit Rhodes/LP/ABC Dunhill/1970
BED: Take Me to the Mardi Gras/Bob James/LP/CTI/1972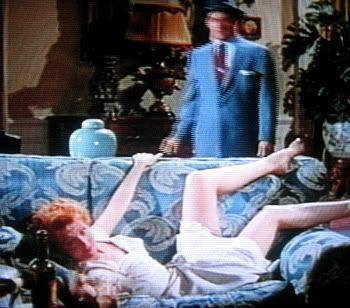 Set Three: where's my strap?
1. I Found True Love/Oscar Perry/LP/Home Cooking/1965-1989
2. Tight Skirt & Sweater/Versatones/45/All Star/1958
3. Bad Boy(alt ver)/Larry Williams/LP/Specialty/1958-1986
4. Try Me/Marie Queenie Lyons/LP/Deluxe/1970
5. Just Because/Jo Ann & Troy/45/Atlantic/1965
BED: Got That Feeling/Johnny Lytle/LP/Riverside/1964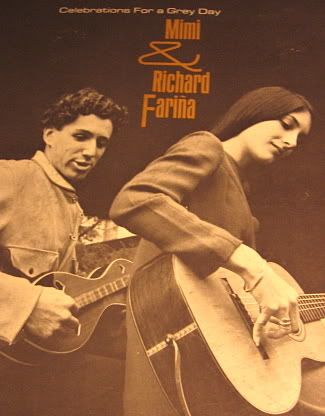 Set Four: ride on, baby
1. Milk Cow Blues/Kinks/LP/Reprise/1965
2. Out of Time/Chris Farlowe/LP/Immediate/1967
3. Strange Feeling/Cliff Bennett & the Rebel Rousers/LP/MFP/1966
4. Run for Your Life/Nancy Sinatra/LP/Reprise/1965
BED: Green Tambourine/Mariano & the Unbelieveables/LP/Capitol/1968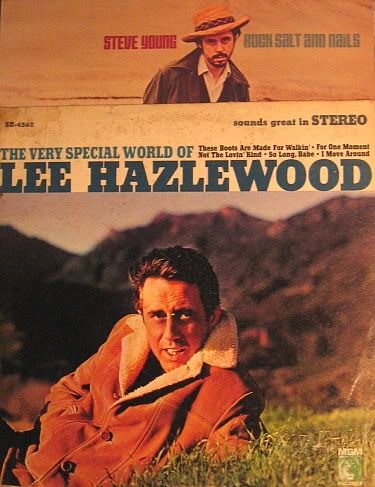 Set Five: don't ask me to be
1. Trip to the Zoo/Tangerine Zoo/LP/Mainstream/1968
2. Candy & a Currant Bun/Pink Floyd/LP/Harvest/1968
3. Friend/Free Ferry/45/Date/1969
BED: Super Bad/Idris Muhammad/LP/Prestige/1971
Guest Stars: Richard Conte, Ted de Corsia, Arlene Dahl, John Payne, Jack Webb, Dana Andrews, Jean Wallace