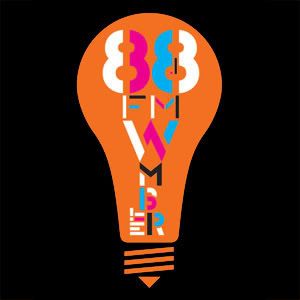 Give and Take
A rare Wednesday turn for me on L&F, as I set off
a week of fundraising for WMBR, and spend 2 hours begging for
money without an ounce of shame. While it's true I spend the
breaks with my hand out and my mouth open, there is still plenty
of fantastic music over the 2 hours, as much as in every show.

MASSIVE THANKS to everyone who donated to this year's fundraiser, which continues through Tuesday, Nov. 14th - and if you missed the show or this is the first you have heard of all this, all info about the fundraiser can be found and donations can be made by clicking on THIS LINK, where you can also find the list of goodies available as thanks for your pledges.
PLEASE HELP SUPPORT COMMUNITY AND FREEFORM RADIO!!


Okey, I'm done pleading for a year. Now click on the Small Faces below and listen to some soulful, rockin' good music!
Click on Image Above to Listen to the Show!



Playlist for Lost & Found, 11/08/06

title/artist/format/label/year

Set One: going for themselves

Intro: Kool & the Gang/Melting Pot/45/Ampex/1971
1. Gimme Some of What You Got/Simtec & Wylie/45/Shama/1970
2. Which Way/Presidents/45/Federal/1968(?)
3. Can I Help You/Swampseeds/45/Epic/1969
4. Boogie Children/John Fred & his Playboys/LP/Paula/1965
5. Now is the Time (To Love Me)/Marva Josie/45/Jumar/1969
6. Got to Getcha/Maceo & All the King's Men/House of the Fox/1970
BED: Eleanor Rigby/Booker T. & the MG's/LP/Stax/1968


Set Two: where the streetlight is celestial

1. Penthouse Five/Years Have Passed/CD/1967
2. Karma/P.F. Sloan/CD/Dunhill/1967
3. Paint a Lady/Susan Christie/CD/Finders Keepers/1967-2006
4. Newberry Barn Dance/Stephen Monahan/LP/Kapp/1968(?)
BED: Bantu Village/Blue Mitchell/LP/Blue Note/1970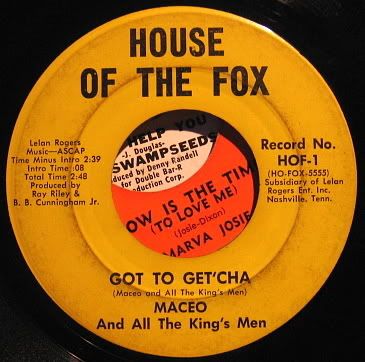 Set Three: the world at my doorstep
1. Money/Thee Midniters/CD/Chattahoochee-Norton/1965-2006
2. He Was Really Saying Somethin'/Velvelettes/45/VIP/1964
3. You Don't Know/Vernon Greene & the Medallions/45/Dootone/1973
4. Fannie Mae/Mighty Sam/45/Amy/1966
BED: Jug Eyes/Gene Ammons/LP/Prestice/1970
Set Four: a spectrum of emotion
1. It's Too Late/Small Faces/LP/Decca(UK)/1966
2. (If You Think) You're Groovy/P.P. Arnold/LP/Immediate/1968
3. Only Those In Love/Astronauts/LP/RCA/1965
4. Black Night/Arthur Alexander/LP/Dot-AceUK/1965-1983
5. Indian Summer/Lou Christie/LP/MGM/1966
BED: Everything I Do Gonna be Funky/Lou Donaldson/45/Blue Note/1969 &
Sookie Sookie/Grant Green/45/Blue Note/1969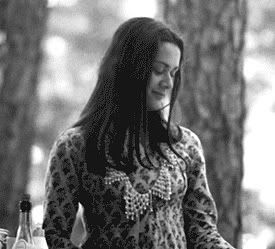 SUSAN CHRISTIE
Set Five: got to give it up
1. Open the Door To Your Heart/Darrell Banks/LP/Atco/1967
2. Gonna Send You Back To Momma/Don Covay/45/Atlantic/1968
3. Grits & Gravy/Fame Gang/45/Fame/1969
4. Never Love a Robin/Tommy Hunt/45/Dynamo/1967
BED: /Redd Holt Unlimited/LP/Paula/1975
Set Six: now the cellophane is stuck too
1. Liar/Argent/45/Date/1969
2. One Huge Road/Golden Earring/45/Atlantic/1970
3. The View from Ward 3/Hearts & Flowers/45/Capitol/1967
4. Dear Delilah/Grapefruit/45/Equinox/1968
BED: Other Side of a Record/Sounds Like Us/CD/Arf Arf/196?-1993
The Send Off: Leaving Here/Rationals/CD/Cameo Parkway/1966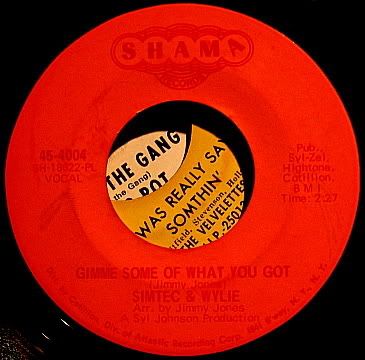 Guest Stars: Burt Lancaster, Lizabeth Scott, Dan Duryea, Dick Powell,
Esther Howard, Jack Webb, Paul Stanton & Richard Arlen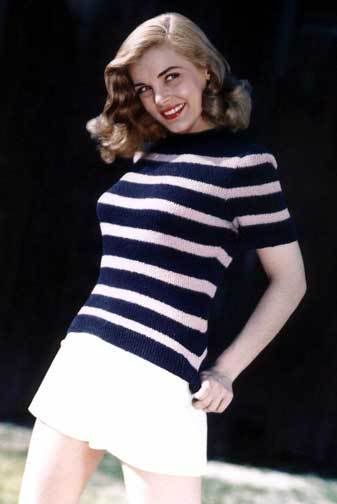 ONE MORE THANKS TO ALL THE BORED HOUSEWIVES AND BIG OPERATORS FOR YOUR GENEROUS DONATIONS TO WMBR PAST, PRESENT AND FUTURE!