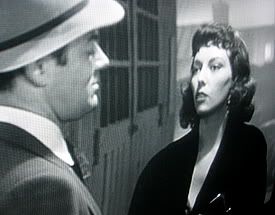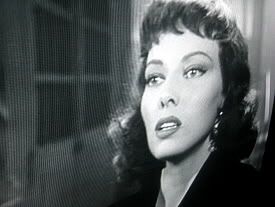 Victims of Love
Sure, when those other shows are giving you what you want,
you never come around -
now you find yourself out in the cold and needing that blend of velvet soul & ringing guitars only I can provide.

Well, okay - I'm having a party tonight, just you and me.
We'll check out the boys in the garage, dance to some soul on my record player, and drift off as we roll in each other's arms to the late, great Buck Owens.



Just a click on the Pride of Bakersfield below
will be your invitation, and we'll meet down on the corner of love. One thing - don't let Mr. Brown know - he'll stop at nothing to get the dynamic information contained in that playlist just a little further down!
Click on Image Above to Listen to the Show!
Playlist for Lost & Found, 04/03/06
title/artist/format/label/year
Set One: A Woman Dresses For Her Man
Intro: Are You Gonna Be There(instro)/Chocolate Watchband/45/Tower-Sundazed/1966-1998
1. It's Not Easy/Question Mark and the Mysterians/LP/Cameo/1966
2. I Can Never Say/Pretty Things/LP/Fontana-Edsel/1965-198?
3. Made My Bed (gonna lie in it)/Easybeats/LP/UA/1966
4. I'm Gonna Make You Mine/Shadows of Knight/LP/Dunwich-Sundazed/1966-1999
5. Don't Do It No More/Julie Driscoll/CD/Parlophone/1965
6. Soul Groovin'/Equals/LP/RCA/1968
7. Break Down/Muscle Shoals Horns/LP/Bang/1976
8. California Soul/Marlena Shaw/LP/Cadet/1969
9. If You Love Her/Bobby Taylor & the Vancouvers/45/Gordy/1968
10.I Wanna Do It/Harvey Scales/45/Stax/1972
11.Let's Go Streaking pt.1/Hank Ballard/45/Stang/1974
12.I've Got To Have Her/Emperors/45/Mala/1966
13.Sittin' In the Dark/Anna King/45/Smash/1964
14.Dark Continent pt.1/Bobby Paris/45/Magenta/1961
15.Green Power/Bagdads/45/Double Shot/1968
16.See What Tomorrow Brings/Cicero Blake/45/Success/1963
BED: Upon this Rock/Joe Farrell/LP/CTI/1974
Set Two: Nightshift Roadside Radio
1. Somebody Touched Me/Buddy Knox & Jimmy Bowen/LP/Roulette/1958
2. Roll In My Sweet Baby's Arms/Buck Owens/45/Capitol/1971
3. Together Again/Flying Burrito Brothers/LP/A&M/1970-1976
4. Down on the Corner of Love/Buck Owens/LP/Capitol/196
5. He Called Me Baby/Bobbi Martin/LP/UA/1968
6. Run & Hide/Uniques/LP/Paula/1968
7. An Overnight Guest/Wildweeds/LP/Vanguard/1970
BED: Don't Say Goodbye/Charlie Earland/LP/Prestige/1968
Set Three: Tell Kudu-Crawlin' Red - Tell Abyssinian Ned
1. Look How Baby/Junior Wells/LP/Vanguard/1966
2. Wang Dang Doodle/Love Sculpture/LP/Rare Earth/1969
3. And That's Saying Alot/Christine Perfect/LP/Sire/1970-1976
4. Te Ni Nee Ni Nu/Slim Harpo/CD/Excello/1967
BED: Scorpio-Libra/Eddie Henderson/LP/Capricorn/1973
Set Four: I'm Turning To You Now
1. Black Flower/Nirvana/LP/Get Back/1969-2000
2. Where You At/Ultimate Spinach/LP/MGM/1968
3. Don't Close the Door on Me/Lollipop Shoppe/CD/UNI/1969
BED: Theme from Midnight Cowboy/Elephant's Memory/LP/Buddah/1969
Tha Send Off: Remember Me/Trinikas/Pearce/CD/197?
Guest Stars: Richard Conte, Helene Stanton, Cornel Wilde, Jean Wallace,
Burt Lancaster, Robert Middleton