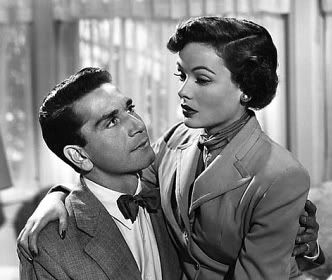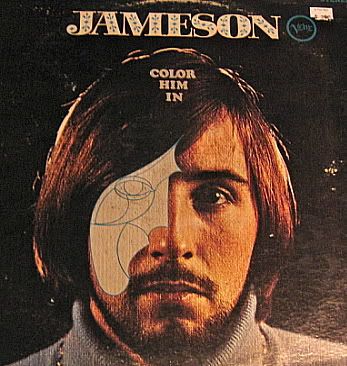 Get Hypnotized
Ahh, we're back and so is the vinyl - no more CD's! Now all errors will be human, just the way I like them...and make them...
Fun show today - we start in the garage, and then drive our way uptown, eventually making our way out for a ride in the country. A detour through the blues and an overnight stay in the surrealistic motel, and we finally bring it on home with a deep shot of soul. Hop in!
A click on the raucous Hawk Squat LP below will start your journey, and a full playlist follows beneath, in case you need to straighten it out.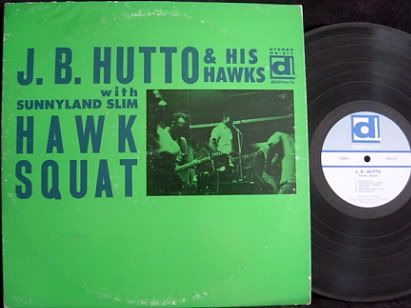 Click on Image Above to Listen to the Show!
Playlist for Lost & Found, 01/09/06
title/artist/format/label/year
Set One: bases are loaded
Intro: Gloria/Sandy Nelson/LP/Liberty(UK)/1966
1. I Tell No Lies/Escapades/LP/XL-Arbel/1966
2. Speak No Evil/Missing Links/LP/Phillips-Corduroy/1966-2000
3. Are You Gonna Be There/Chocolate Watchband/CD/Tower/1966
4. Gloria/Hombres/LP/Verve/1967
5. Strange Things/Curtis Knight & Jimi Hendrix/LP/Capitol/1967
6. Hogin' Machine/Les Baxter - Hells Belles OST/LP/Sidewalk/1969
7. Sad & Lonely/Albert Washington/LP/Eastbound/1973
8. Inner City Blues/Impressions/LP/Curtom/1972
9. That's How Strong My Love Is/Laura Lee/LP/Hot Wax/1971
10.Eleanor Rigby/Gene Chandler/LP/Brunswick/1967
11.Yesterday/Pic & Bill/LP/Smash-Charly/1967-198?
12.For No One/Emmylou Harris/LP/Reprise/1975
13.Turnstyled, Junkpiled/Townes Van Zandt/LP/Poppy/1970
14.Poor Boy/Country Funk/LP/Polydor/1970
BED: Handicapper/Ahmad Jamal/LP/20th Century/1976
Set Two: feets out the streets
1. Cracked Up Over You/Junior Parker/LP/Mercury/1967
2. Good Time Charlie/James Cotton Blues Band/LP/Verve Forecast/1968
3. Your Key Don't Fit It Anymore/Marie "Queenie" Lyons/LP/Deluxe/1969
4. 20% Alcohol/J.B. Hutto & the Hawks/LP/Delmark/1968
BED: /Booker T & MG's-Uptight OST/LP/Stax/197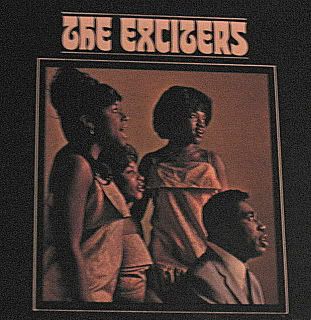 Set Three: soft shoes shining
1. After Glow/Small Faces/LP/Immediate/1968
2. Living In Darkness/Happenings/LP/Jubilee/1969
3. Long Time No See/Emmit Rhodes/LP/ABC/1970
4. Nightmare/Whyte Boots/CD/Philips/1967
5. If I Were a Carpenter/Cook E. Jarr/LP/RCA/1969
6. Butterfly Kiss/The ID/LP/RCA/1967
7. Sun Comes Up/Freddie North/LP/Abet/1970
8. See Dawn/Jameson/LP/Verve/1967
BED: RHU/Redd Holt Unlimited/LP/Paula/1975
Set Four: out into the night
1. Iron Out the Rough Spots/Don Covay/LP/Atlantic/1966
2. There They Go/Exciters/LP/Roulette/1966
3. Not On the Outside/Eddie Kendricks/LP/Tamla/1973
BED: Along Comes Mary/Mike Melborn/LP/Liberty/1968
Tha Send Off: Let's Straighten It Out/O.V. Wright/LP/Hi/1978
Guest Stars: Jose Ferrer, Gene Tierney, Barbara Stanwyck, Tyrone Power, Barbara O'Neil...and E.C.jr, of course!