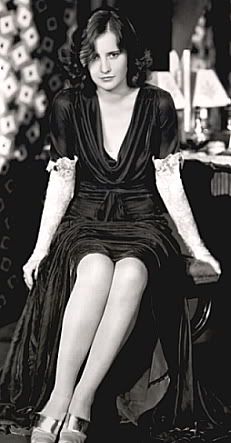 Babs Stanwyck and Her Ankles




Welcome to the Jungle
Back again and feelin' alright. A tale of two hours here - tons o' mayhem in the first frame...movers, shakers and we learn of the early 70's micro-genre, "Terrorist Soul." Second hour finds us tracing the roots of Pet Sounds and learning the simple solution that maybe summer can be a sad time, after all.


The streaming continues, as I hem and haw and have yet to find a place to plant downloadable files...that's okey, though - why would you want to skip anything? Except for maybe McGruff the Crime Dogg and his chilling PSA...you'll see...


Please click on the image below of Boston's gutbucket stomp endless tour madmen of the early 70's, the J. Geils Band, to listen!
Click on Image Above to Listen to the Show!
Playlist for Lost & Found, 08/08/05
title/artist/format/label/year
Set One: Shake Your Tree
Intro: Cristo Redentor/Ferrante & Teicher/LP/UA/1974
1. I'll Leave You Girl/Shelly Fisher/CD/Kapp-Goldmine/196?-2000
2. It Ain't What You Do (It's How You Do It)/J.Geils Band/LP/Atlantic/1971
3. I Don't Have the Time/James Gang/LP/Bluesway/1969
4. Johnny the Fox meets Jimmy the Weed/Thin Lizzy/LP/Mercury/1976
5. Long Train Running/Mindnight Movers Unlimited/LP/Buddah/1974
6. Inside My Love/Minnie Ripperton/LP/Epic/1975
7. I'm Gonna Hijack Ya, Kidnap Ya, Take What I Want/Holland-Dozier/45/Invictus/1973
8. Twenty Five Miles/Watts 103rd Street Rhythm Band/LP/Warner Bros/1969
9. Your Love's So Good/Lee Webber/45/Excello/1973
10.Strawberry Letter 23/Shuggie Otis/LP/Epic/1971
11.Grit Gitter/Cha Cha Hogan/45/Soulville/196?
12.(3 Minutes to) Hey Girl/George Kerr/LP/All Platinum/1970
BED: Powerhouse/Chester Thompson/LP/Black Jazz/1971
Set Two: salted air and peeling skin
1. Sad Memory/Buffalo Springfield/CD/Atco/1966
2. Whenever You're Ready/Zombies/LP/Decca(Germany)/1965-1981
3. Sloop John B/Hubert Smith & Coral Islanders/LP/Edmar/196?
4. Caroline, No/Beach Boys/LP/Capitol/1966
5. Let Go Of You Girl/Left Banke/LP/Smash/1967
6. And I Love Her/Vibrations/LP/Okeh/1966
BED: L David Sloan/Brother Jack McDuff/LP/Cadet/1968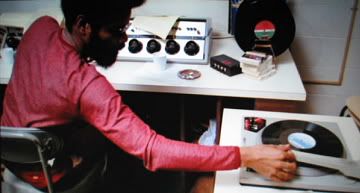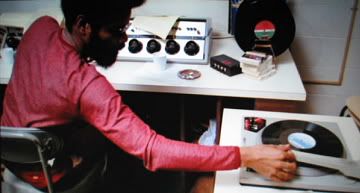 Set Three: she jives by night
1. Summertime/Carl Henry Hall/45/Mercury/196?
2. Feel So Bad/Little Milton/LP/Chess/1966-1972
3. I Wanna Be Your Mama Again/Mother Earth/LP/Mercury/1969
4. The Hunter Gets Captured by the Game/Jerry Garcia/LP/Round/1974
5. I Walk Alone/Don Gibson/LP/RCA/1968
6. That's How Strong My Love Is/Tommie Young/LP/Soul Power/1973
BED: Coffee Cup-Black/Mar-Keys/LP/Stax/1969
Set Four: what did I say
1. My Love(In Love Again)/Gene Vincent/LP/Rollercoaster/1958-1998
2. What'd I Say/Eddie Cochran/LP/BBC Transcription(boot)/1960-197?
3. Love Is Strange/Everly Brothers/LP/Warner Bros/1965
4. I'll Take Care of You/O.V. Wright/45/Backbeat/196?
BED: Higher Than Thou/Ventures/LP/Liberty/1969
Send Off:Summer(the First Time)/Millie Jackson/LP/Spring/1973
Special Guests:
Barbara Stanwyck, Lawrence Cook, Elisha Cook Jr, Gary Cooper, McGruff