Special treat (for me) this week, as I get to sit in on Jesse Kaminsky's untouchable program, The Intercontinental! For 2 hours I comb the earth's surface and bring back the finest non-English jammie-jams that I can find ... some songs you may know by others, some you won't and may never hear again. Ignore my fried rantings between sets and you'll be all the better for it.


BIG THANKS to Jesse for the invite, and be sure to check out
The Intercontinental every Wednesday 6-8PM EST at 88.1FM / Wmbr.org!




Click on Image Above to Listen to the Show!






Playlist for The Intercontinental, 02/13/08

title/artist/format/label/year

Set One
1. Kaw-Liga/Silver Band/CD/(Thailand) 196?
2. Ne Hidd El/Zalatnay Sarolta/CD/(Hungary) 1969
3. Infierno/Los Diablos/LP/Musimex/1970
4. Impressoes Digitas/Liverpool/CD/Equipe(Brazil)/1969
5. a Conselhar e'Facil/Os Caculas/LP/RCA(Brazil)/1969
BED: Capricorn/Donato-Deodato/LP/Muse/1973




Set Two
1. Todo Gira/Los Impala/LP/Sonoplay(Venezuela)/196?
2. Bum Bum/Chucho/CD/"Ella Lelego el Amor" OST(Spain)/1969
3. V'Enredi M'Obsede/Los Hou Lops/LP/Apex(Quebec)/1968
4. Si J'etais Un Charpenteir/Johnny Hallyday/LP/Philips(France)/1968
5. Simpatia en Soul/Los Jovenes/LP(Vampisoul)(Spain)/196?
BED: Mecca Interlude/Buddy Sarkissian/LP/Cameo/196?



Set Three
1. Jala Con Joey/Joey Pastrana/LP/Cotique/1968
2. Little Boogaloo/Los Barbarians/CD/4 Points(Puerto Rico)/197?
3. Uno, Dos, Tres/Los 3 Sudamericanos/LP/Belter(Paraguay)/1967
4. Si Tu Me Quieres a Mi/Chuito & the Latin Uniques/CD/Speed/1970
BED: Heavy Duty/Barrio Band/LP/Coco/1976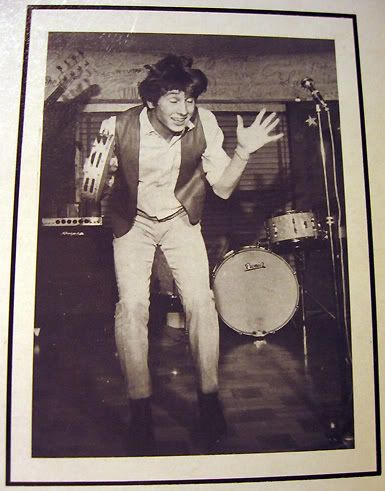 Set Four
1. Se Alquen Chorou/Ronnie Von/CD/Polydor(Brazil)/1967
2. Fais Attention/Ronnie Bird/LP/Decca(France)/1966
3. Zoologico Negro/Bailando/LP/Musart(Mexico)/196?
4. Mi Amor Mi Amigo/Chayito/LP/ECO(Mexico)/1968
5. Pretty Ballerina/Maurizio Arcieri/CD/Bluebell(Italy)/1967
BED: Lobo Bobo/Juarez & His Orch/LP/ABC/196?



Set Five
1. Menina Mulher Da Pele Preta/Jorge Ben/LP/Philips(Brazil)/1974
2. Azucar Quemada/La Kabala/CD/RCA(Peru)/1971
3. Caboclo/Arthur Verocai/CD/(Brazil) 1972
4. Con-Medo, Con-Pedro/Gal Costa/LP/Philips(Brazil)/1969
BED: Bubblesong/La Pierre Que Grince/CD/(France)2006


Set Six
1. Ma Non e Gusto/Neil McArthur/CD/Deram(Italy)/1969
2. Laissez Nous Vivre/Les Lutins/LP/Franco-Elite(Quebec)/1968
3. Yom Pha Barn Norn Pawaa/Paiboon/CD(Thailand)/196?
4. Tempo e Vento/O Terco/CD(Brazil)/1969?
5. Y'a Des Souris(Chez Nous)/Richard Tate/LP/Deram(Quebec)/1974
6. Aopora/Tymah & Conquest/CD(Russia)/1999
BED: Gamboa/Brazilian Octopus/CD/(Brazil)1970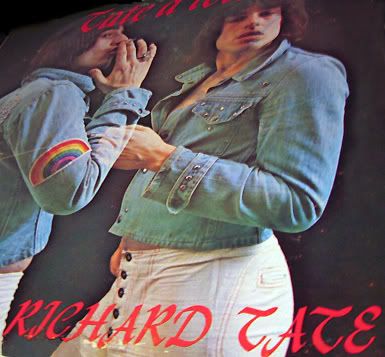 Guest Stars: Mireille Balin, Jean Gabin, Lucas Gridoux, Marcel Dalio