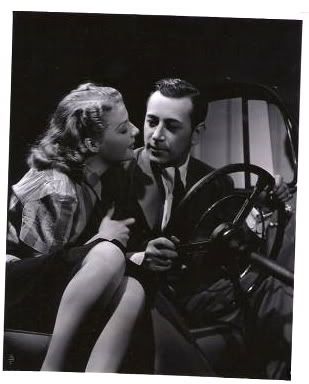 We Thrive By Day
What can I say? I'm lazy. So much for excuses, here's my first show of the New Year, the sound file is still active, so let's get down to business. Carl Perkins up in here. All kinds of soul, acidic pop, deep roots & fuzzed falsetto Dylan covers. Man, you don't believe me? Check that playlist just below the Them 45 and see - and you better "check yourself," too. Test your hearing by clicking on that same Them 45 - listen closely and see if you still want to call my bluff, yah mug. Go ahead, click it.

Click on Image Above to Listen to the Show!



Playlist for Lost & Found, 01/15/07

title/artist/format/label/year

Set One: Went Out on a Greyhound, Came Back on a Stray Dog

Intro: Jujus: Alchemy of the Blues(inst)/Sarah Webster Fabio/LP/Folkways/1975
1. I've Got Money/James Brown/LP/King/1963(1966 LP)
2. Give It Up or Turn It a Loose(live)/James Brown/CD/Polydor/1971
3. Shhh...for a Little While/James Brown/45/King/1968
4. In the Wee Wee Hours/James Brown/LP/King/1966
5. Billy Sunshine/Evie Sands/CD/Cameo/1967
6. Dance, Dance/Chartbusters/45/Bell/1967
7. Gypsy War/Chuck Trois & the National Bank/LP/A&M/1969
8. Going Nowhere/Los Bravos/45/Press/1967
9. But It's Alright/Them/45/Tower/1967
10.Hold On/Sharon Tandy/CD/Atlantic(UK)/1967
11.Fresh Dirt/Staff & Management/45/Kaimotion/197?
12.Put On Your Shoes and Walk/travis Wammack/LP/Fame/1972
13.Abraham, Martin & John/Smokey Robinson & the Miracles/LP/Motown/1969
14.Go to Have Brotherhood/Harvey Averne Band/LP/Fania/1969
15.Heaven Will Welcome You, Dr. King/Big Maybelle/45/Rojac/1968
BED: I Don't Want Nobody To Give Me Nothin'/Grant Green/LP/Blue Note/1971



Set Two: lay down your bandanas and complain
1. Sari/Toby Ben/LP/Venture/1968
2. Queen Jane Approximately/Four Seasons/LP/Philips/1965
3. All I Really Want To Do/Jody Miller/LP/Capitol/1966
4. It Ain't the Rain That Sweeps the Highway Clean/David Blue/LP/Elektra/1966
5. In the Plan/Dillard & Clark/LP/A&M/1969
BED: Girl/Paul Horn Quintet/LP/RCA/1966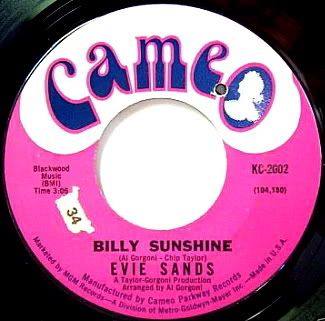 Set Three: breezin' - just fannin' in the air!
1. I Ain't Dead Yet/What-Nots/45/Dial/1966
2. Soul Beat/Carl Perkins/LP/Columbia/1969
3. Pretty Girls Everywhere/Eugene Church/45/Class/1959
4. Feet Start Walking/Doris Duke/45/Canyon/1971
5. I'm a Lonesome Fugitive/Merle Haggard/LP/Capitol/1967
BED: Red Clay/Freddie Hubbard/LP/CTI/1970
Set Four: tremble with me
1. Bottom of the Soul/Bonniwell Music Machine/LP/Warner Bros/1967
2. Come On and Get It/3rd Avenue Blues Band/45/Revue
3. Her Eyes are a Blue Million Miles/Capt. Beefheart & His Magic Band/LP/Reprise/1972
4. There's One Kind Favor/Anya's Street/45/Verve Forecast/1968
BED: Them Changes/Ramsey Lewis/LP/Cadet/1971
The Send-Off - Jujus: Alchemy of the Blues/Sarah Webster Fabio/LP/Folkways/1975
Guest Stars: Robert Mitchum, Lawrence Tierney, Edward Tierney, Jane Greer, Bruce Cabot