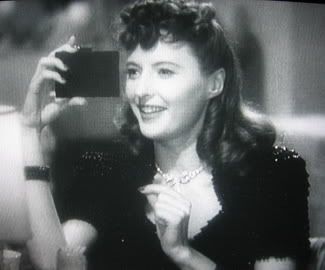 You Set the Scene
Apologies for the continuing lateness of updates, but I'll
try to stack 2 fast here - below we have the early August show, with southern fried funk, misty nostalgia and clouded dreams, bail fund records, soul soul soul and of course a tribute to the late great Arthur Lee.
Just drop a nickel in the candy machine below and taste the flavor that saved an era - and don't forget to read the wrapper further down to confirm the ingredients...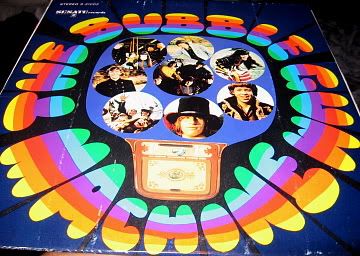 Click on Image Above to Listen to the Show!



Playlist for Lost & Found, 08/07/06

title/artist/format/label/year

Set One: turn on your tub

Intro: I Got You/Power Pack/LP/
1. She's About a Mover/Roy Head/LP/ABC/1970
2. Means & Ways/Dorians/45/Big Tree/1970
3. You Got a Hard Time Coming/Remains/LP/Epic/1966
4. The People In Me/Music Machine/LP/Original Sound/1966
5. Put Your Mind In Your Pocket/Midnight Movers Unlimited/45/Renee/1972
6. I (Who Have Nothing)/Street Noise/LP/Evolution/1969
7. I Don't Want Nobody to Lead Me On/Dynamics/LP/Cotillion/1969
8. A Lover & a Friend/Eddie Bo & Inez Cheatham/CD/Capitol-Double B/1968
9. Set Me Free/Earl Carter & the Fantastic 6/LP/Princess/1974
10.I Wonder/Bubble Gum Machine/LP/Senate/1968
11.A Message to Pretty/Hank & Lewie Wickham/LP/King/1969
12.No Matter What You Do/Love/LP/Elektra/1966
13.The Red Telephone/Love/CD/1968
14.Everybody's Gotta Live/Arthur Lee/CD/A&M/1972
BED: All Along the Seashore/Yellow Sunshine/LP/Gamble/1973


Set Two: shaded forest cool moss pillow
1. In a Misty Morning/Gene Clark/LP/A&M(DEN)/1974
2. One Girl/Thorinshield/LP/Philips/1968
3. But She's Untrue/Crispian St. Peters/LP/Jamie/1965
4. Albatross/Fleetwood Mac/LP/Epic/1969
5. Mr. Man/Air/LP/Embryo/1970
BED: This Guy's In Love With You/Barney Kessel/LP/Contemporary/1969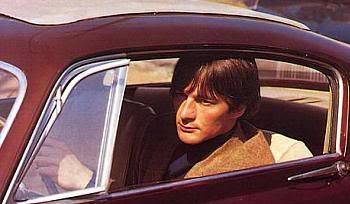 Set Three: a mug is a mug
1. Whatcha Gonna Do About It/Small Faces/LP/Decca-Pride/1965-1972
2. Under My Thumb/Who/LP/Track-MCA/1967-198?
3. You're Driving Me Insane/Missing Links/LP/Philips(AU)/1966
4. Nobody Spoil My Fun/Seeds/CD/Gnp Crescendo/1966
5. Burglar Song/Auto Salvage/LP/Rca/1968
BED: Definitely Maybe/Jeff Beck Group/LP/Epic/1972
Set Four: lay down your arms
1. Try Love/Bobby Williams/45/Sure Shot/1964
2. It's Not You/Pic & Bill/LP/Charay-Charly/1966-198?
3. Money/Mickey Murray/LP/Federal/1974?
4. My Train's Coming In/Betty Lavette/LP/Silver Fox/1976
5. Pick Me/Vibrations/45/Okeh/1967
6. Soldiers of Love/Arthur Alexander/LP/Dot/1962
7. It's In the Wind/Lou Johnson/LP/Cotillion/1969
BED: Let the Sunshine/Dennis Coffey/CD/Maverick/1969
Guest Stars: Charles Coburn, Barbara Stanwyck, John Dall, Peggy Cummings, Henry Fonda