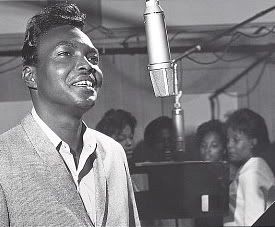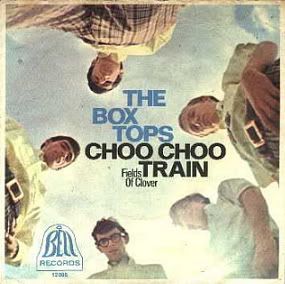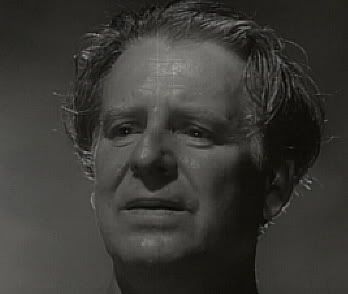 The Schemer
Surprise, there is a show after all! I basically only have one hand this week, so I have been dreading all the typing, sorry for the delay. But I'm a "warrior," and once scored a natural hat trick on 2 broken ankles, with a punctured lung, while unconscious - so this is nothing!

Pretty solid show this week, proving once again, the less I try, the better the show? Hmmm. Anyway, the opening set keeps a steady groove, packed with flavor - plus we have extended sets of funky and sometimes psychedelic blues, and psychedelic and occasionally rockin' pop...with quick asides for Link Wray and Willie Mitchell...for someone a-feared of typing, I'm sure rambling...Click on the Mandrake Memorial LP below to listen to the full 2-hour show, and check the playlist below when the trip turns strange!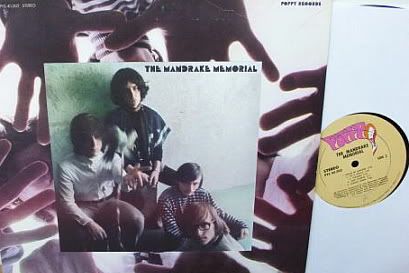 Click on Image Above to Listen to the Show!
Playlist for Lost & Found, 11/28/05
title/artist/format/label/year
Set One: no slacks allowed
Intro - 1. Cold Blooded/Bar Kays/LP/Volt/1974
2. Visions/Cold Blood/LP/Reprise/1972
3. Little Ghetto Boy/Donny Hathaway - Come Back Charleston Blue OST/LP/Atco/1972
4. Harlem Medley/Galt McDermot - Cotton Comes to Harlem OST/LP/UA/1970
5. Leavin' Here/Messengers/LP/Rare Earth/1969
6. Got to Get a Hold On Myself/Zombies/LP/Decca/1964
7. Lonely for You Baby/Sam Dees/LP/SSS-Charly/1968-198?
8. Open Up the Door to Your Heart/Freddie Scott/LP/Shout/1968
9. Shimmy/Toussaint McCall/LP/Ronn/1967
10.Leftover Wine/Della Reese/LP/Avco/1969
11.Cry Like a Baby/Arthur Alexander/CD/Sound Stage Seven/1970
12.Midnight Angel/Box Tops/LP/Bell/1968
13.Light My Fire/Stevie Wonder/LP/Tamla/1969
14.Temptation 'Bout to Get Me/Rascals/LP/Atlantic/1969
BED: I Don't Want Nobody-Cold Sweat (medley)/Grant Green/LP/Blue Note/1972
Set Two: run chicken run
1. Juke Box Mama/Link Wray/LP/Polydor/1972
2. Rumble/Link Wray/LP/Polydor/1974
3. Big Big City/Johnny Burnette/45/Liberty/1961
BED: Sunny/Willie Bobo/LP/Verve/1968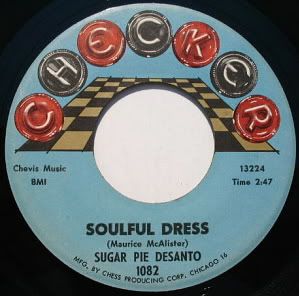 Set Three: tough luck, my friend
1. Bottle Up and Go/John Lee Hooker/LP/Impulse/1965
2. Soulful Dress/Sugar Pie DeSanto/LP/Checker/1964
3. You Got a Good Thing/Little Sonny/LP/Enterprise/1971
4. Hunk 'o Funk/Gene Dozier & the Brotherhood/LP/Minit/1968
5. I'm a Snake/Gants/LP/Liberty/1966
6. Down in the Bottom/Howlin' Wolf/LP/Cadet Concept/1968
7. You're Messing Up My Mind/Albert Washington/LP/Eastbound/1973
BED: Wild Fire/Rusty Bryant/LP/Prestige/1971
Set Four: when homegrown was king
1. Here Today/Thorinshield/LP/Philips/1968
2. Om Sweet Om/Charley D & Milo/LP/Epic/1969
3. Crystal Palace/The Churls/LP/A&M/1969
4. Beyond the Clouds/Poppy Family/LP/London/1969
5. To a Lonely/Mandrake Memorial/LP/Poppy/1969
BED: The Drifter/Dave Pike/LP/Vortex/1966-1970
Coda: trying harder than ever
1. Person to Person/Johnny Robinson/LP/Epic/196?
2. Do I Need You/Ann Peebles/LP/Hi/1974
Bed: Pigmy/Booker T & the MG's/LP/Stax/1967
Special Guests:
The voice of Reed Hadley, and a nice trio of noir legends: Charles McGraw, Virginia Farmer, and the amazing Wallace Ford!