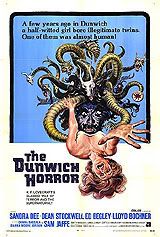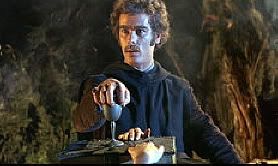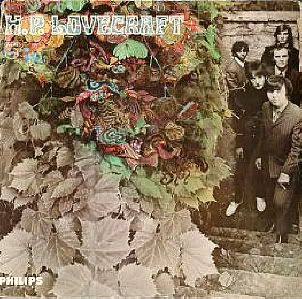 Midnight Falls at Noon
Apologies for the delay in getting this one up, but Blogger issues earlier in the week caused a loss of the entire playlist when I went to upload, and bitterness kept me away for the rest of the week.

Anyway, with the show falling on Halloween afternoon, how could I not come through with music of shadows and the curse of the evil eye? Please try to ignore my "scary" attemts at a Bela Lugosi impression, but to dig the spooky funk, satanic psych, and devil-dodging blues - click on the famous 'fro of "Maggot Head" below and listen - and check out the full playlist further down.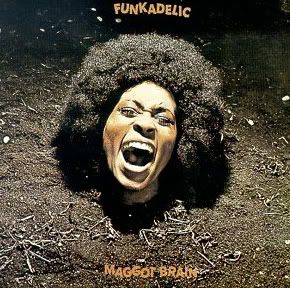 Click on Image Above to Listen to the Show!
Playlist for Lost & Found, 10/31/05
title/artist/format/label/year
Set One: which witch is which?
Intro: Theme from "Dark Shadows"/Original Television Score/LP/Phillips/1969
1. You Must Be a Witch/Lollipop Shoppe/CD/Uni/1968
2. Sorcerer of Isis (Ritual of the Mole)/Power of Zeus/LP/Rare Earth/1971
3. Frankenstein meets Blackenstein/Midnight Movers Unltd/LP/Buddah/1974
4. Earth Creature/Boobie Knight & the Universal Lady/LP/Dakar/1974
5. Maggot Brain/Funkadelic/LP/Westbound/1971
6. Isle of Sirens/Impressions/LP/ABC/1967
7. Mystic Eye/Them/LP/Parrot/1965
8. He's Waitin'/Sonics/CD/Etiquette/1966
9. Season of the Witch/Julie Driscoll - Brian Auger/LP/Atco/1968
BED: Sho' Is Funky Down Here/James Brown/LP/King/1971
Set Two: beware the incantation
1. Devil is Watching You/Lightnin' Hopkins/LP/Vee Jay/1962
2. Mojo Hannah/Little Esther Phillips/LP/Atlantic/1962
3. Mojo Hannah/Underdogs/45/VIP/1966
4. Cold Dark Night/Charlie Feathers/LP/Barrelhouse/1969-1979
5. Long Back Veil/Johnny Cash/LP/Columbia/1965
6. The Woman in Black/Gene Vincent/LP/Kama Sutra/1970
7. Voodoo Village/Tony Joe White/LP/Warner Bros/1971
BED: Spooky/Howard Roberts/LP/Capitol/1968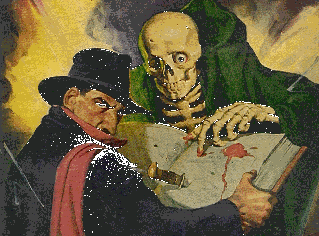 Set Three: reflections of the dead
1. In the Twilight Zone/Astors/CD/Stax/1964
2. Zombie Stomp/Danny Ware/LP/REL/1964
3. Born Under a Bad Sign/Big Mama Thornton/LP/Mercury/1968
4. Spooky/Percy Sledge/LP/Atlantic/1968
BED: Sounds of the Witchdoctors/Mohawks/LP/Pama/1968
Set Four: invitation for evil - accepted
1. Evil/Troggs/LP/Fontana/1965
2. At the Mountains of Madness/H.P. Lovecraft/LP/Sundazed/1968-1995
3. Goddess of Death/St. John Green/LP/Flick Disc/1968
4. I Woke Up Screaming/Bobby Bland/LP/Duke-Edsel/1956-198?
5. Devil Eyes/Sheppards/45/King Tutt/196?-1976
BED & Send-Off: N.I.B./Black Sabbath/LP/Warner Bros/1970
Special Guests:
ummm...eh...oh! Dean Stockwell...and...um...Orson Welles!