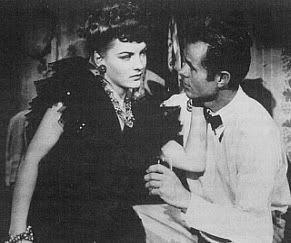 Hi, Chick!
The Exciters
Back to business today, and business is good. Lots of newly acquired funky goods front-load this mother, but the WMBR record library comes back strong, revealing some lost gems filed away untouched for years.
What is this, the Louvre?
Of greater import is the inclusion of more Elisha Cook, Jr. than most people can handle in a 2 hour span - will you survive?
Click on the FORUM QUORUM LP below to find out!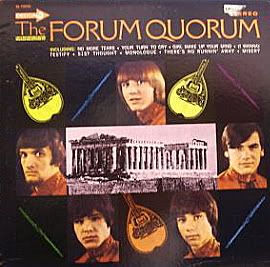 Click on Image Above to Listen to the Show!
Playlist for Lost & Found, 09/19/05
title/artist/format/label/year
Set One: now down with the discount
Intro: Hector Pt.1/Village Callers/CD/1969
1. I'm Tired, I'm Tired, I'm Tired/Marva Whitney/LP/King/1969
2. For What It's Worth/Voices of East Harlem/LP/Elektra/1971
3. 2,000 Black/Roy Ayers Ubiquity/LP/Polydor/1975
4. Witchita Lineman/Fatback Band/LP/Perception/1972
5. Heart Full of Love/The Invincibles/LP/Loma/1966
6. You Can't Win/The Kinks/LP/Reprise/1965
7. Love Is Plentiful/Staple Singers/LP/Stax/1971
8. It Ain't Easy/Bar Kays/LP/Volt/1972
9. Gotta Get Away/Flaming Ember/LP/Hot Wax/1971
10.Are You Man Enough, Are You Strong Enough/Honey Cone/LP/Hot Wax/1971
11.Caroline Goodbye/Colin Blunstone/LP/Epic/1970
12.The Team/Mighty Joe Hicks/LP/Enterprise/1973
13.You'll Lose a Good Thing/Little Royal/LP/Trius/1972
BED: Fat Albert Rotunda/Herbie Hancock/LP/Warner Bros/1974
Set Two: avoiding smoke detectors
1. Baby Rocked Her Dolly/Kim Fowley/LP/Imperial/1968
2. Girls Around World/Future/LP/Shamley/1968
3. If I Loved Another Woman/Fleetwood Mac/LP/Epic/1968
4. I'll Cry Alone/Flamin' Groovies/LP/Sire/1976
5. Girl Make Up Your Mind/Forum Quorum/LP/Decca/1967
6. Show Me/Fuse/LP/Epic/1969
BED: Improvisation on an Indian Scale/Clark-Hutchinson/LP/Nova/1969
Set Three: you was wrong
1. I've Got a Lonliness/Tim Rose/LP/Columbia/1967
2. Love In the City/The Turtles/LP/White Whale/1969
3. Cowboy Movie/David Crosby/LP/Atlantic/1971
4. Here I Am(Take Me)/Sweet Inspirations/LP/Atlantic/1967
BED: Tampin'/Rhine Oaks/45/Atco/1970
Set Four: nothing up my sleeve
1. Best of Luck To You/Geater Davis/45/House of Orange/1971
2. You Got Love/The Exciters/45/Shout/1966
3. Rain/Bruce Ruffin/Ampex/45/1970
4. Don't Knock Me/The Ebonys/45/Soul Clock/1969
5. Find Yourself/Ebony Web/45/Hi/1971
6. Just Out of Reach/Sam Dees/45/Atlantic/1973
BED: Classic Funke/Brother Jack McDuff/LP/Blue Note/1971
Special Guests:
repeat offenders Elisha Cook Jr & Humphrey B, Ella Raines, Regis Toomey & Joseph Crehan, Walter Brennan, Alan Curtis and Richard Farnsworth(?)